18 – 21 April 2016
Caribbean Regional Training Workshop on Environment, Community, Health and Safety

---
Georgetown/Guyana
---
The Caribbean Regional Training Workshop on Environment, Community, Health and Safety took place from 18 – 21 April in Georgetown, Guyana bringing together 43 participants from the Dominican Republic, Guyana, Haiti, Jamaica, Suriname and Trinidad and Tobago. The event was held in association with the Caribbean Community (CARICOM) and the Ministry of Natural Resources and the Environment, Guyana.
The opening ceremony was moderated by Mr. J. McKenzie, Permanent Secretary, Ministry of Natural Resources. Several high-level speakers made remarks including: His Excellency Raphael Trotman, Minister of Natural Resources, Guyana; Ambassador Videtič, EU Head of Delegation; Dr Douglas Slater, Assistant Secretary General, Human & Social Development, CARICOM Secretariat; and Ms. Khadija Musa, UN Resident Coordinator / UNDP Resident Representative, Guyana. A video address was made by Mr Viwanou Gnassounou, Assistant Secretary General of the African, Caribbean and Pacific Group of States.
The course aimed to enhance the knowledge of participants from government, business, and civil society on the Development Minerals sector specifically looking at the issues of environment, community, health and safety, quarry management and business development. The workshop was designed as a capacity building exercise drawing on south-south knowledge exchange including international knowledge input.
Guest speakers included:
Mr Newell Dennison, Commissioner, Guyana Geology and Mines Commission (GGMC)
Dr Grantley W. Walrond, CEO of RMC Silica Co. Ltd, representing Guyana Transparency
Ms Ulrica Primus, Chairperson of Guyanese Women in Mining
Mr John Hercules Applewhite, Guyana School of Mining
The workshop was delivered through interactive and adult training methodologies encompassing six modules and a field visit so as to grow the awareness and build professional expertise aimed to improve institutional capacity, governance, and management skills around relevant to the Development Minerals sector. Simultaneous translation was available in French and English.
The field trip to BK International Quarries along the Mazaruni River, enhanced critical reflection and knowledge sharing among the participants on the issues affecting the mining of Development Minerals.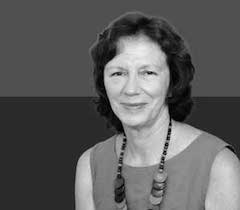 Carmel Bofingermore_vert Trainer
close
Associate Professor Carmel Bofinger, Minerals Industry Safety and Health Centre, University of Queensland
Lacina Pakounmore_vert Trainer
close
Lacina Pakoun, Technical Specialist, ACP-EU Development Minerals Programme, UNDP
Dr Daniel Franksmore_vert Trainer
close
Dr Daniel Franks, Chief Technical Advisor & Program Manager, ACP-EU Development Minerals Programme, UNDP